Mens Khaki Kilt With Pockets
In the first place, new inventory from our collection is Utility Leather Strap Khaki Kilts. Kilt is made by Cotton material and we kept in mind about your comforts after wearing this best mens dress kilt. Unique aspect of this kilt is that we use leather straps on side to hang on this kilt on your body with good adjustment for your waist size.
You can find a more attractive portion in this kilt. Flap pockets are present on both sides with decorative studs and there are chrome holes on the upper side which give it a different look. Moreover two cargo pockets also designed on back to provide you enough storage space of your stuff well. You can wear this kilt in any formal or informal events.
Features of Leather Straps Khaki Kilts:
Leather Straps on Sides For Fitting
Sides Flap Pockets and on Back with Studs
Pleats to Enhance Attraction
Active Men's Kilt
Suitable For Formal & Casual Events
Easy To Wear
Customizable kilt
Design of Leather Straps Khaki Kilts:
Check out more detail about the awesome design of this Mens Khaki Kilt With Pockets. Amazingly, you can find many hidden features after go out this information given below.
Front of Leather Straps Khaki Kilts:
Let's start from front. Front apron of it fall straightly and smoothly and there are belt loops on the top around of this kilt. Furthermore, there is no extra addition of decorative material it is simply awesome and looks adorable.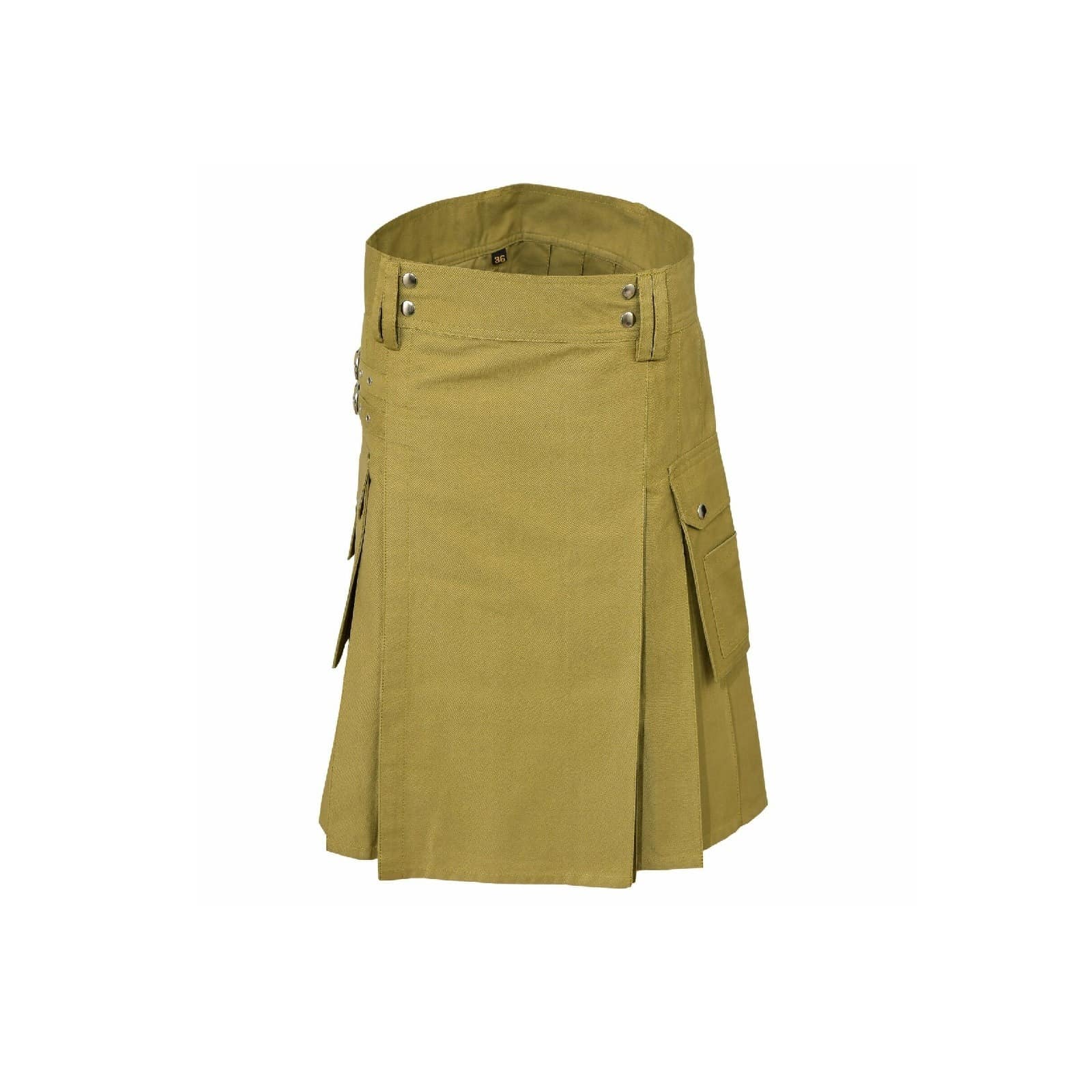 Leather Straps of Khaki Kilts:
Amazingly, interesting part of Mens Khaki Kilt With Pockets is the leather straps designed on the sides of the kilt. Buttons are present on the straps to beauty them and these are for the adjustment of the best mens dress kilt. This kilt will provide you the ultimate flexibility after wearing.
Pockets of Leather Straps Khaki Kilts:
I am quite excited to tell you about the pockets. This kilt has four flap cargo pockets which are amazing. Two pockets on sides and two on back with studs.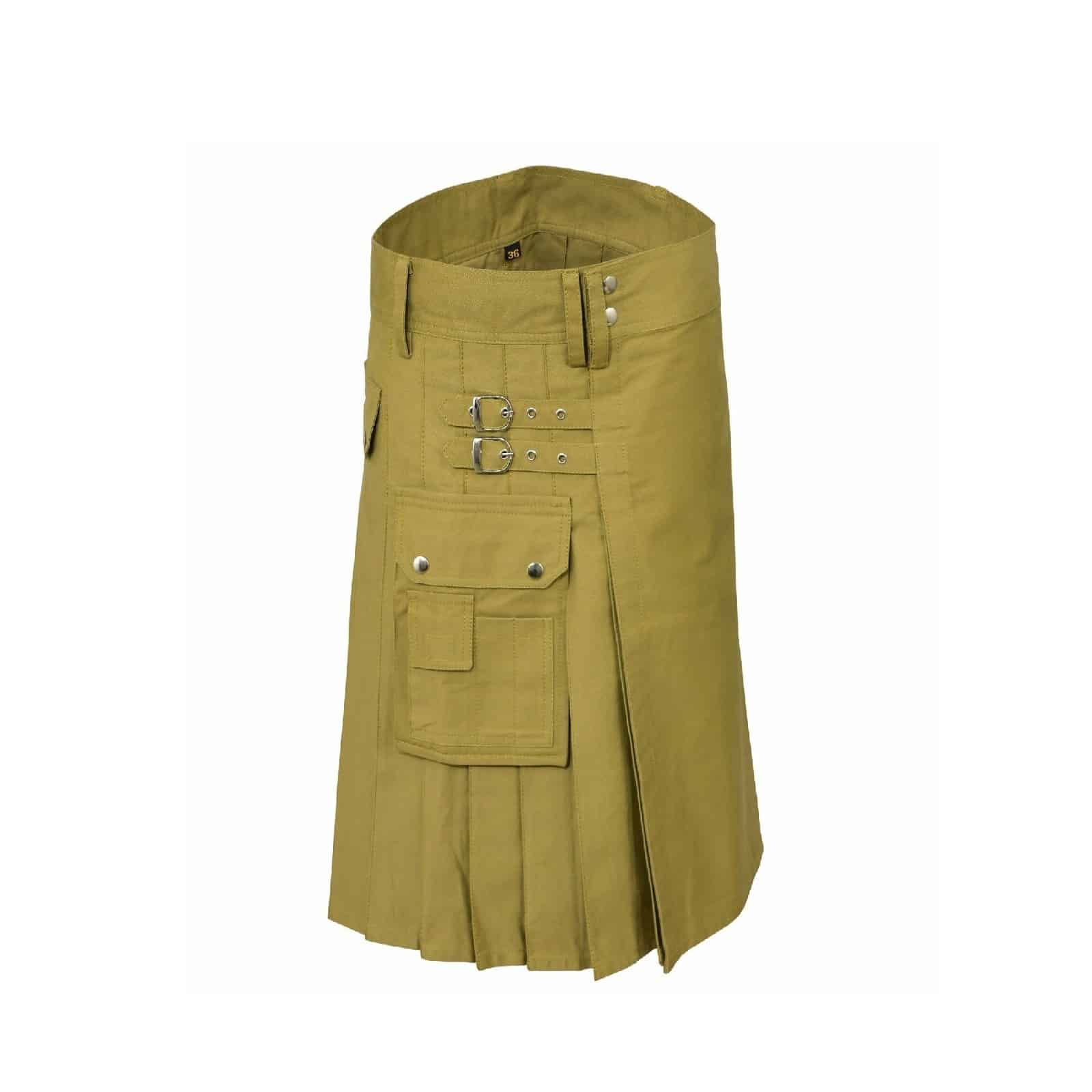 Pleats of Khaki Kilts:
Amazingly, pleats of the kilts are fully sewed and really adorable. These are helpful to provide you enough hip area. To conclude The shape of the kilt is amazing due to these pleats too. All in all this kilt is the best choice of the Highland Stuff Lovers.
In the end, if you find any problem while shopping us then contact us at [email protected]. To conclude, we are overjoyed to have you here, Thank you for your cooperation.