Steampunk Jacket For Women
Ladies will be really happy to see these Womens Steampunk Outfit coats. I am here with black long Gothic coat for women for parties and special events. Amazingly it is manufactured with premium quality polyester of black color. This coat shows inspiration from devil fashion.
Furthermore it has stunning distinction of faux leather with delicate imprinted decoration. Designers have added amazing cut at front and zip fastening, furthermore 2 knot braids are available at the middle of this coat. All in all this is stunning and adorable coat for the modern ladies.
It is best suitable to carry on parties and highland events. Steampunk Jacket For Women will give sparkling look to the wearer. Have a look on the features for the complete details of the coat.
Features of Gothic Coats Women:
Stylish Devil Fashion Coat for Women
Blend of Premium Polyester Material
Faux Leather Contrast with Black Color
Delicate Designing on Front
Modest Cut at front
Zip fastening
Custom Coat
All sizes are available
Design of Gothic Coats Women:
Alright…… here I will tell you about the modest and custom made design of the jacket. It has adorable and unique features. See complete construction with the help of images, I  am sure you will say waooooo. Have a look.
Front of Womens Steampunk Outfit Coat:
Let's start from the front side, which is most prominent and beautiful. It is made up with the mixture of polyester material. Secondly it has zipper closure with delicate designing. Amazingly there are 2 knot type braids are present in the middle of the coat. Their purpose is to fasten the jacket and to beautify it.
In addition to these, designers have added faux leather contrast of black color, which looks just stunning. Cut of the coat is also adorable and enhancing the attraction to the last extent. You will place the order for this coat for sure.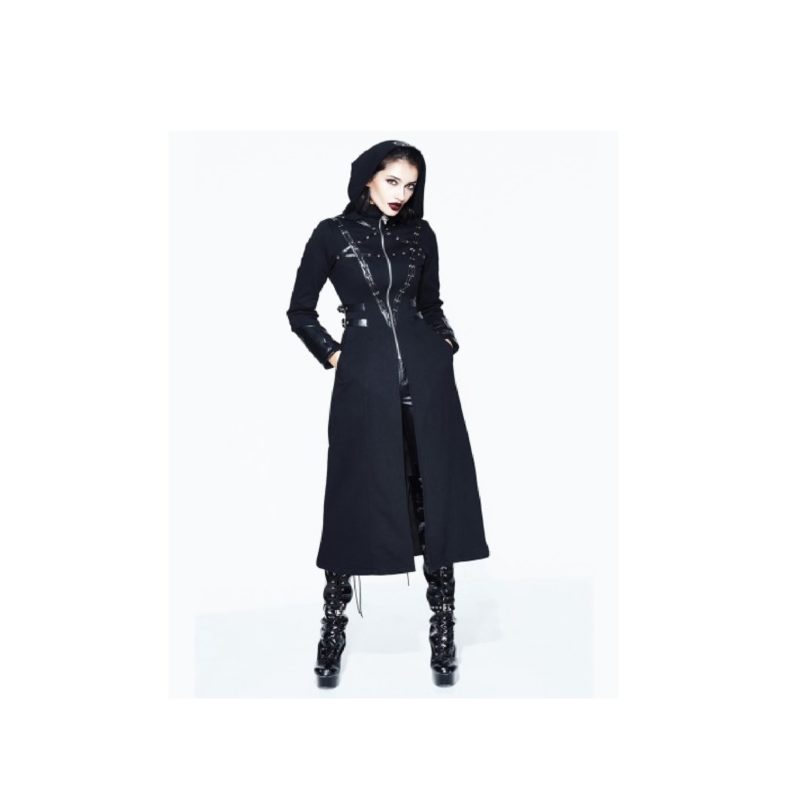 Shoulders and Sleeves of Gothic Coats Women:
I will also tell you about the amazing construction of the shoulders and sleeves. Steampunk Jacket For Women possesses long sleeves with leather straps cuffs. These straps match the sleeves with back. Furthermore, construction of the shoulders is like highwayman jacket. Cuffs and shoulders give attractive look to the jacket.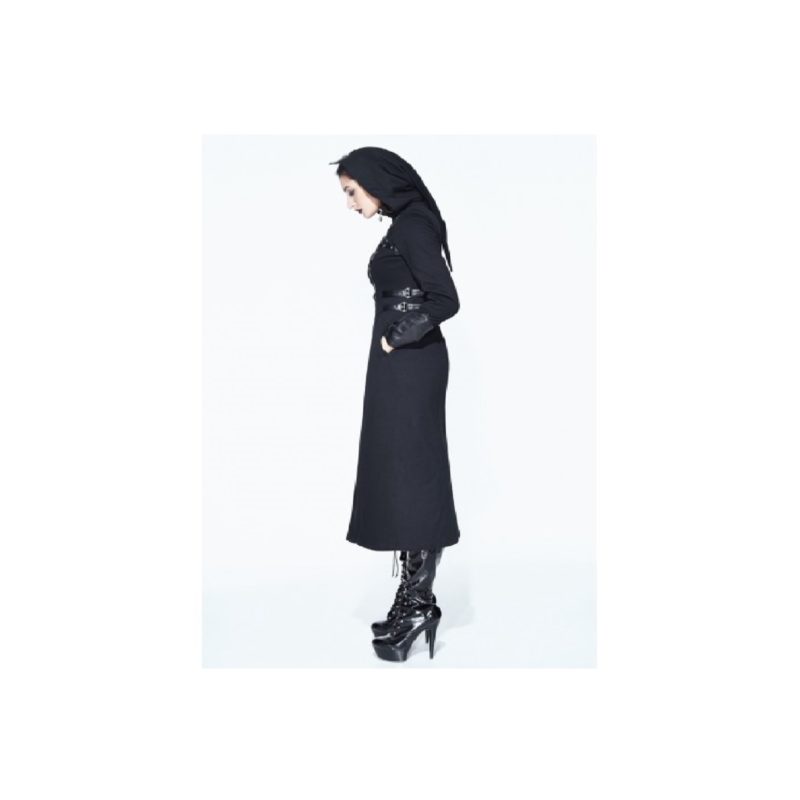 Back of Gothic Coats Women:
In the end, read out the designing and stitching of the back side of the jacket. Coat is constructed with beautiful stitching. Furthermore pure faux leather is also used on the back side to make it more elegant. Back side is as worthy as front of the Womens Steampunk Outfit coat.
I am sure you have makeup your mind to purchase this jacket now. Be hurry, because all highland jackets are available at affordable price. In the end, if you feel any problem then contact us on [email protected].
You may also like New Long Black Hooded Coat Womens For Sale