Black Velvet Tailcoat Jacket Womens
Our experts have made this stylish twilight ladies black coat for every girl. This is the modern design, twilight jacket which has been made with a real material. Our efficient craftsman has made this unique jacket with a premium embroidery work which make it better than other jackets.
This jacket is different that is why it has been designed by keeping in mind of today's modern girl.
As we have used the original material in this twilight jacket, so you will get an original and durable jacket from us.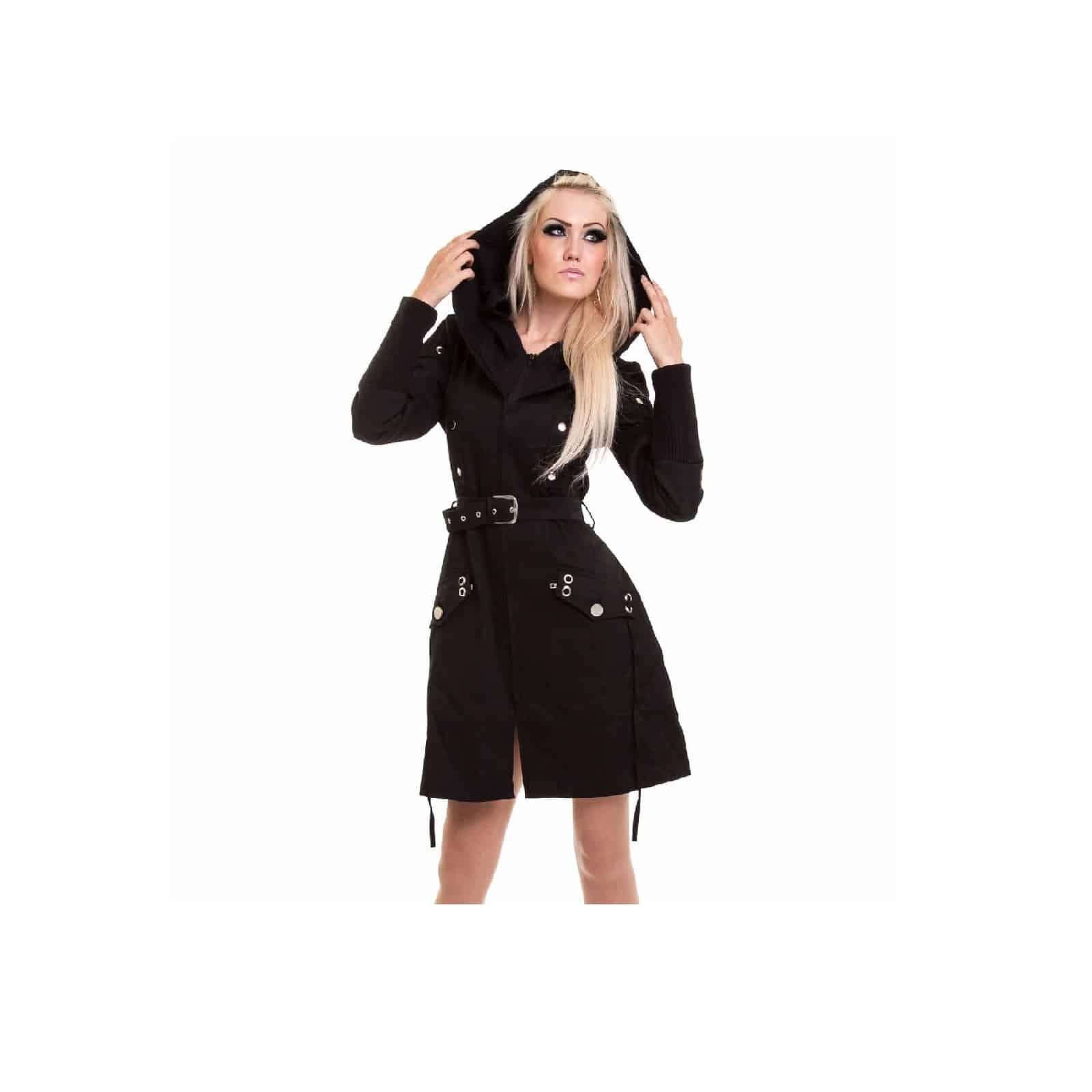 Stylish Coat
Our workers have dyed this twilight ladies black coat in a black color which is the best color for many premium jackets, but if you want to wear this twilight jacket in red, green or pink color so you don't need to worry, this is a customized jacket and our employees will dye this jacket according to your order.
Black Velvet Tailcoat Jacket Womens has awesome stuffs which gives an elegant look to the girls. It has precious buttons on the shoulders, on the front side and some on the lower part of the jacket. We have also attached antique metal studs to increase its beauty. This is the perfect hoodie jacket in which we have attached a beautiful straps with buckles on the waist for better fitting.
As this is the beautiful jacket, you can wear this twilight jacket with any bottom wear of your choice such as pants or trousers. Moreover, you can wear this twilight jacket at any formal or non formal occasions of your choice, such as at parties, at nightclubs, at college, at meetings and at weddings.
This is the fully custom made jackets, every size is available for you. Buy this modern twilight jacket and rock!.
Features of the Jacket
The unique features of this jacket
Custom Made

Best Quality Material

Black Color

Strap

Buckles

Buttons

Studs

Hoodie

Premium Stitching

Premium Embroidery Work

Unique Collar

New Condition

Hand Made

Multi event jacket
Best Quality Material
To make it more durable and better among all the jackets, we have used the real material and the quantity of material is 100%. Buy now!.
Custom Made
We have already discussed above that this is the custom made twilight jacket, we can also make this jacket according to your design but it may take more shipping time.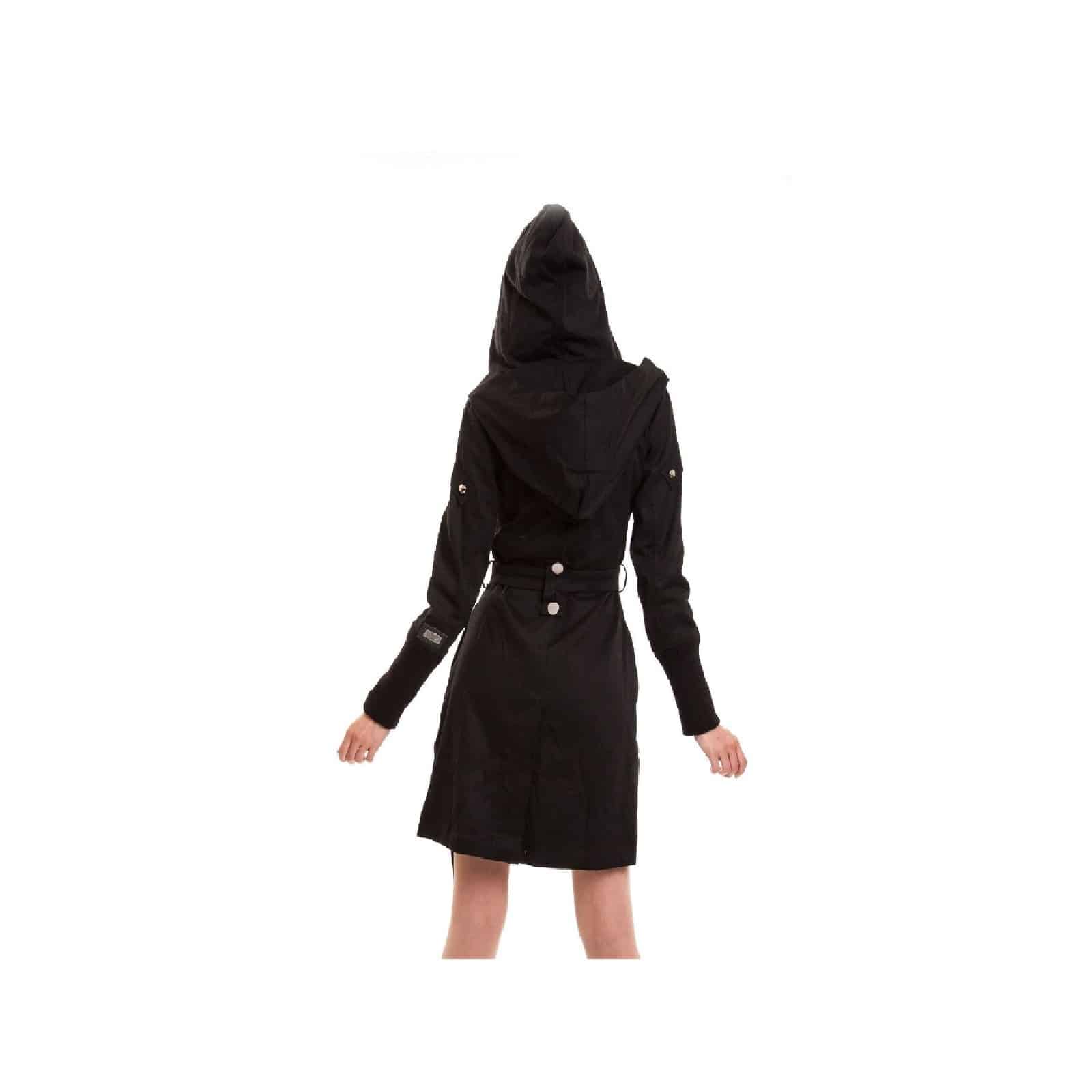 Metal Buttons And Studs
This premium jacket has best quality metal buttons on many parts of Black Velvet Tailcoat Jacket Womens which gives a stunning look. There are two same stuff buttons on the shoulders and four on the front side. Our designers have also attached these buttons on the lower part of the jacket. There are also beautiful metal holes and studs have been attached to this twilight jacket.
Strap With Buckle
A beautiful strap has been attached at the waist with metal buckle. You can easily fasten the jacket with this buckle easily and this is a rust free buckle.
New Condition
This stylish twilight ladies black coat is available for you in a brand new condition.
Better Price
This is our best selling twilight jacket which has marvelous features. This twilight jacket is very expensive in other retail shops but we are selling it at a minimum price. So buy hurry and buy at your budget.
You may also like New Olive Green Color Running Kilt For Men