Mens Black Watch Tartan Kilt
I am presenting now Black Watch Tartan Kilt, This kilt have amazing features that will urge you to wear this kilt . It is Premium quality kilt just because of premium Black Watch Tartan. Three same fabric belt loops used to strengthen the grip of belt and for fitting. Moreover rust free metal buckles are present for fitting and to make it durable.
We have not used any lining to lighten the kilt & for easy movement. Two Sides Cargo Pockets attached to make it a great quality utility kilt. Buttons are also used on the kilt for the decoration. Amazingly, all hardware of this kilt is completely rust free. Shop this kilt now.
Features of Black Watch Tartan Kilt:
Two Sides Cargo Pockets
Rust- Free Buckles & Buttons
Well sewn Pleats
Same Fabric Straps & Belt Loops
Design of Black Watch Tartan Kilt:
You need to check out the further details about the design of the kilt to make the clear image of this kilt in your mind.
Front of Black Watch Tartan Kilt:
Let's stars form the front side of Mens Black Watch Tartan Kilt, there is a plain & simple apron on the front as like other traditional tartans. There is no any special decoration on the kilt because it is as elegant as simple.
Pockets of Black Watch Tartan Kilt:
Pockets are special feature of the Utility Tartan kilts. There are Cargo Pockets on both sides. They are used to give this kilt awesome look. One back Pocket is present on the kilt to leave good impact on others.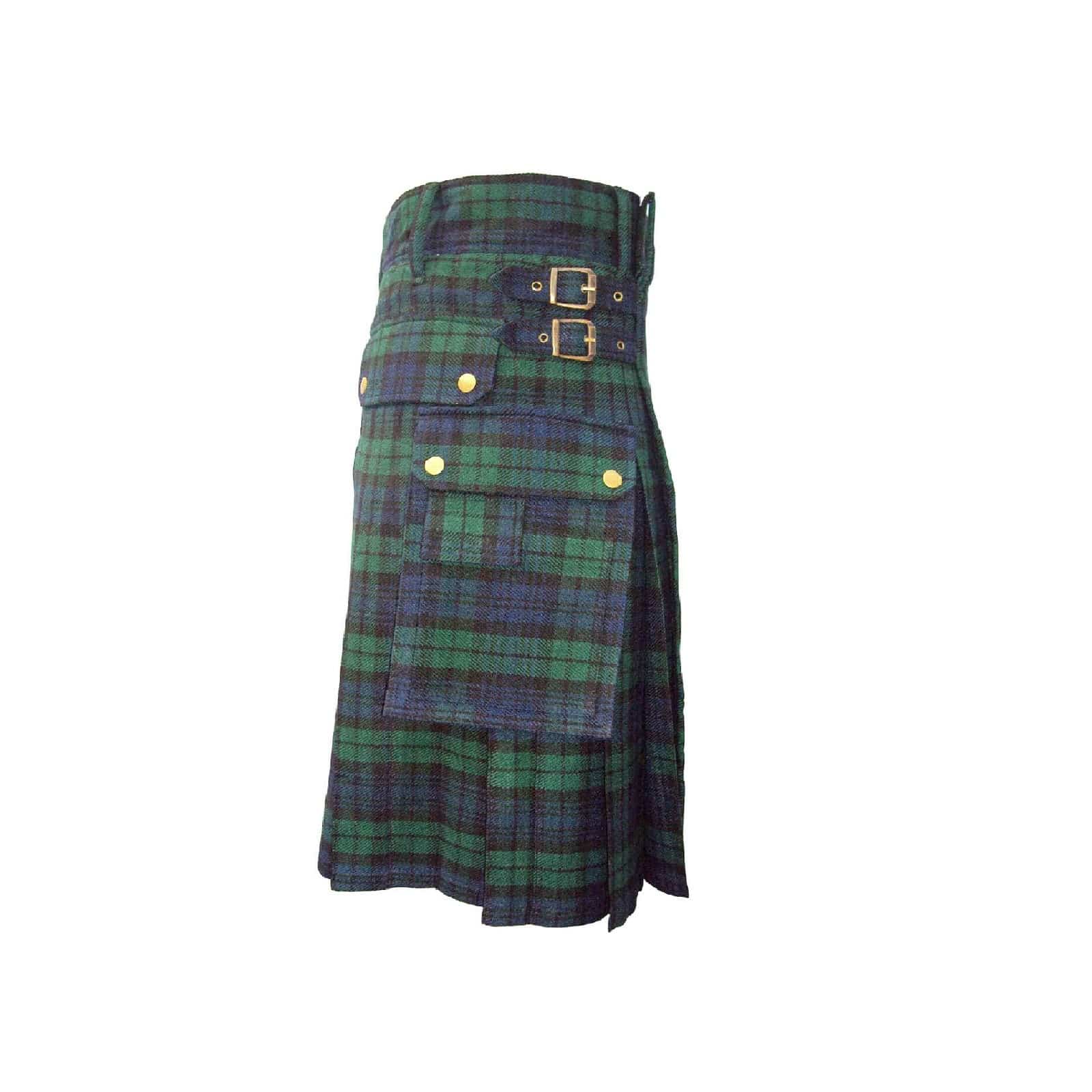 Pleats:
Full pleats are available for comfort and relax-ability to last extent. Usually, the space of pleats is 2.5 inches however; it is customizable as per the requirements of customers.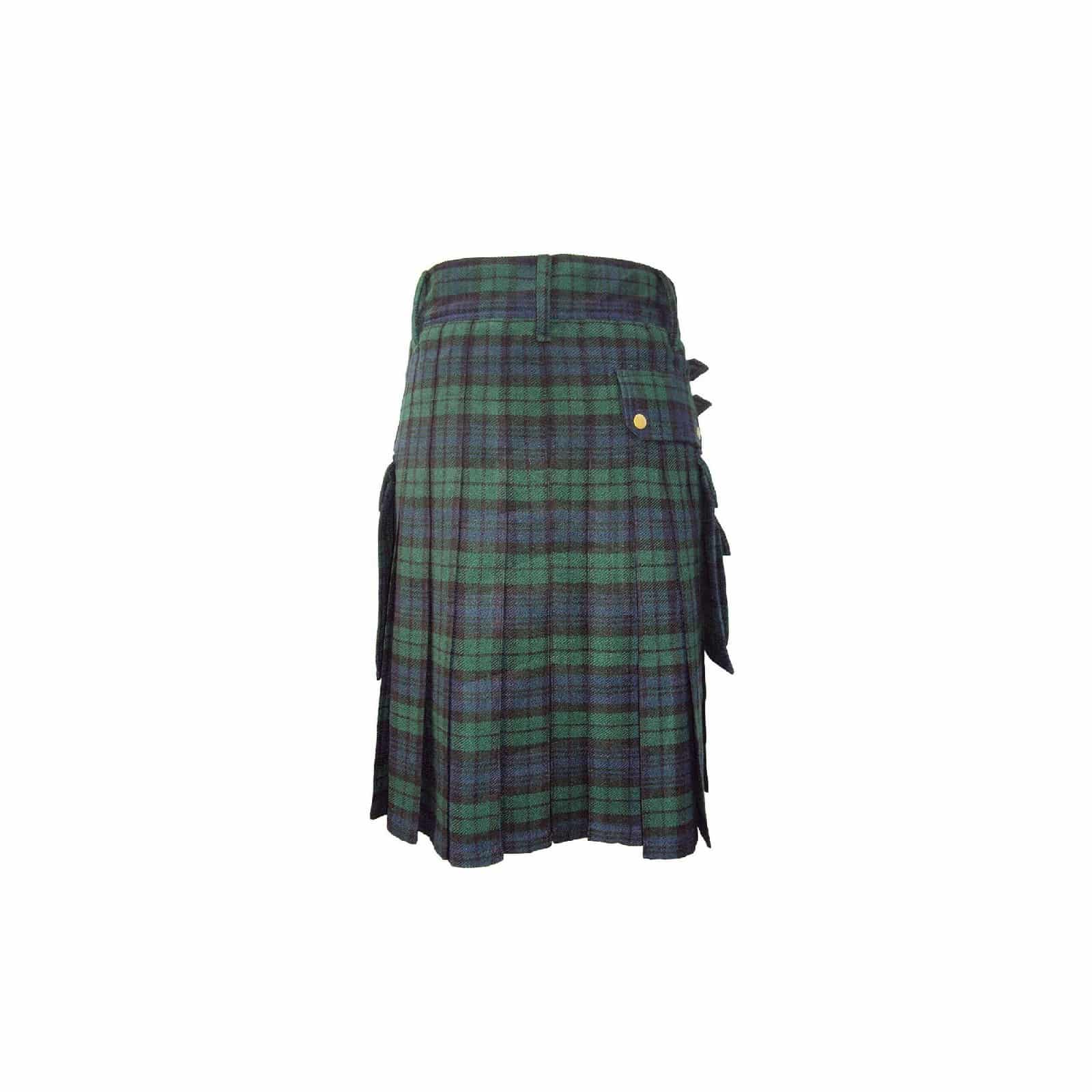 I hope you have enjoyed all the features of Mens Black Watch Tartan Kilt. It is fine quality tartan kilt, ready to order and customizable. Order us right now to wear out best quality utility Tartan kilt.
To conclude, If you face any problem while shopping us then contact us at [email protected] Thank You for your precious time.
You may also like Lapel Collar Faux Leather Jacket Womens Blazer Sale