Contemporary Kilt for Men
Contemporary Kilt for Men is the brand new clothing with stunning design and features. It has different design from other kilts. If you want to add some unique style in your clothing then try this kilt for sure.
Designers have added one interesting feature that is 3x on the kilt. These x are made with golden chrome buttons on front, on pockets and also on the back side of the kilt.
This is according to the modern age clothing for the youngsters and old ones. You must have to wear out this kilt on parties and formal events. This will grab the attention of others towards you to the great extent.
Let's discuss about the stunning features of the kilt.
Features of Contemporary Kilt:
Front of Contemporary Kilt :
Pure Cotton Material
Nine Chrome Buttons at front
Buckles are available to adjust the kilt
Belt Loops of 2.5
Box Pleated Pockets on Both sides
Premium Quality Brass Material
Knife Stitched Pleats
Customized kilt
Design of Kilt:
As I have mentioned earlier that the design of Contemporary Kilt For Men is very awesome. It has three x on the front, on the pockets and also on the back side. Belt loops, pockets, pleats of the kilt are of high quality. Read out the details of the features and design of the kilt. I am sure you will buy this kilt to make your parties special.
Front of Kilt:
Front side of this awesome kilt is just stunning. Nine antique chrome buttons are arranged beautifully to form the design of X. It is the important and main feature of this kilt. Furthermore, 4 chrome buttons are present on the upper front side of the kilt. These are available in the pair of two on left and right side. Additional kilt possesses 2.5 belt loops to wear belt for the good fitting of the kilt.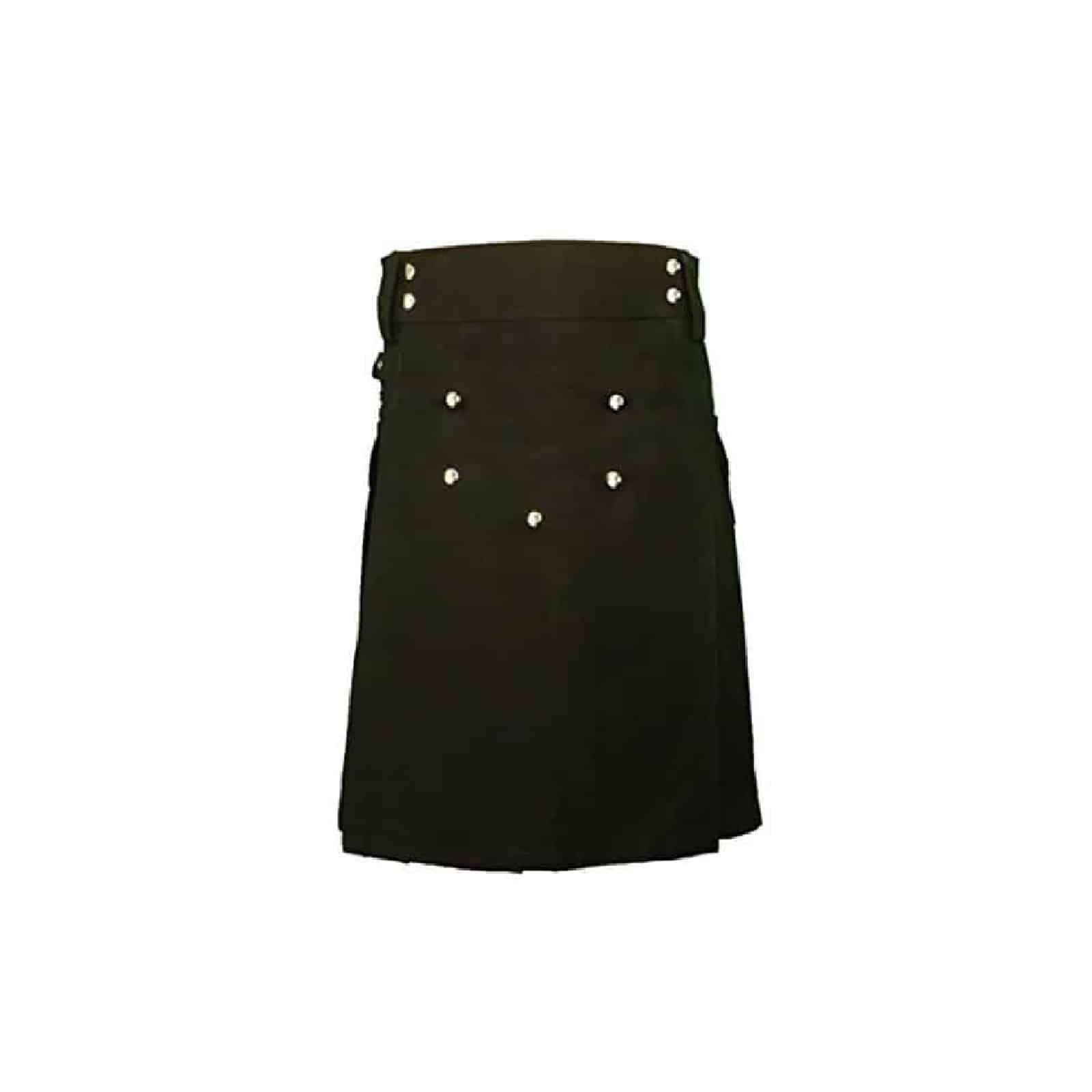 Pockets of Contemporary Kilt :
The design of the kilt is also very impressive. There is the arrangement of 2 buttons on the flap pockets. Pockets of the beautiful Kilt for Men have beautiful pleated design and enough storage space for your necessary stuff. Two chrome buttons are also present on the upper side of the pockets. Furthermore, there are cotton straps on the side of the kilt. These straps used for the better adjustment of the kilt. Straps have the chrome holes and hooks which are amazing.
Pleats of Kilt :
In the last part I will discuss about the fine pleats and back side of the kilt. As you know that this is the 3x kilt. Five buttons are also available at the back side of the kilt forming the design of X. It is enhancing the beauty of the kilt to the great extent. Contemporary Kilt For Men possess knife pleated back. These pleats provide enough space for the adjustment of the hips and body in the kilt. With all these amazing details I have finished about the kilt.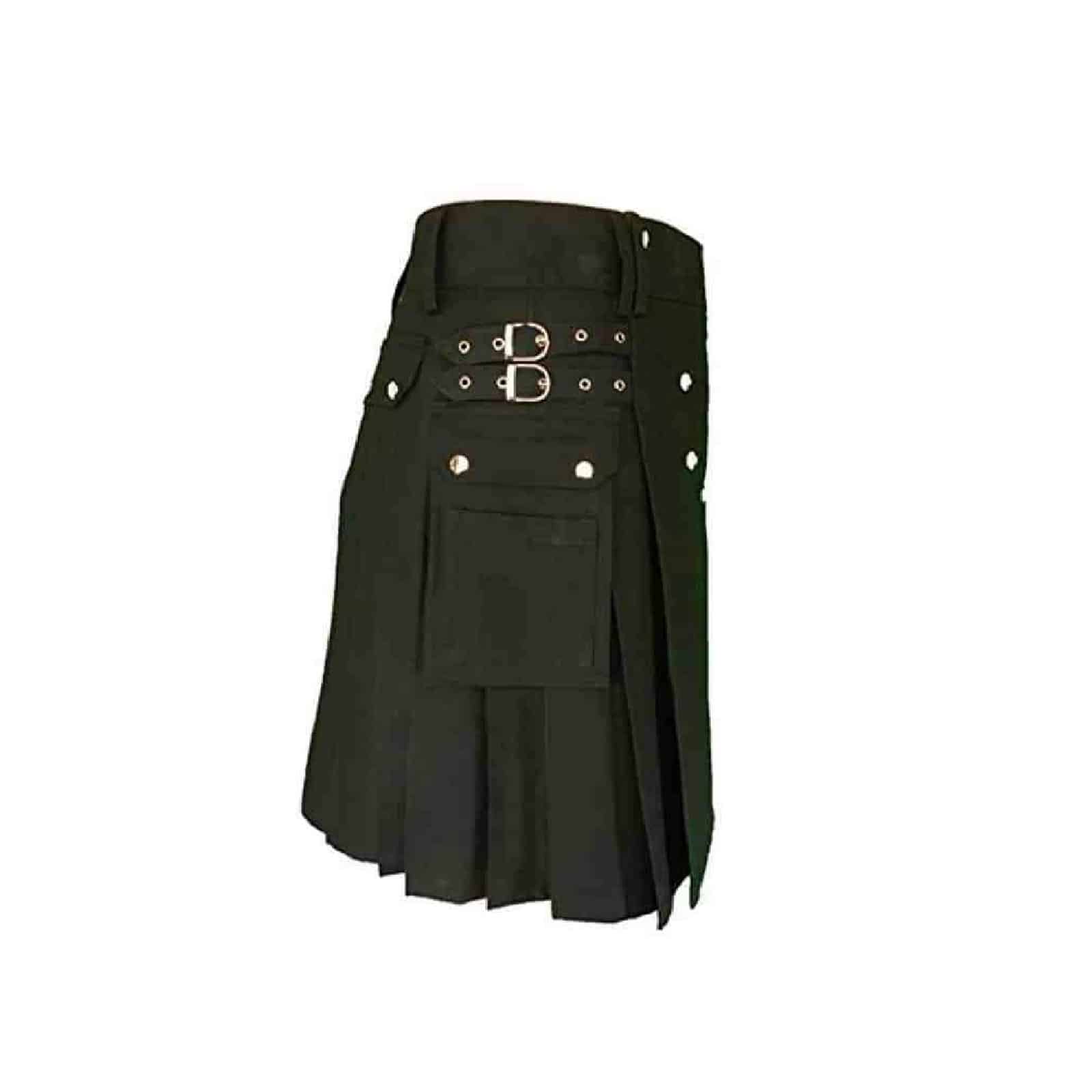 I am sure that you have enjoyed all the features and detail of design. So when you are buying this amazing kilt. Order us now and if you face any difficulty then contact us on [email protected]
You may also like Lapel Collar Faux Leather Jacket Womens Blazer Sale