Black Motorcycle Racer Jacket
Biker Jackets are the best choice of the bike racers. So, check out the Cafe Racer Jacket. Designers have designed the jacket on the demand of our valuable customers, and it is best selling product of our store.
It is the jacket which has pure leather cowhide, sheep and buffalo. You can get the Cafe Racer Jacket in the leather of your choice. Amazingly jacket possess zipper fastening with stylish leather straps. Zipper pockets are the incredible feature of the jacket; two are present on upper front, two slit side and 2 on inner side.
We are using best quality YKK zips in the manufacturing. Read out the features for more details of our best product.
Features of Biker Jacket:
Premium and Pure Leather Jacket
Fastening of Zipper
Zipper pockets on front and sides
2 Internal Pockets
Durable Dual Sewing
Modest Closure with Stud
Available in all sizes
Customizable Jacket
Design of Biker Jacket:
Design of the jacket is mark able and perfect for the bikers. Its durability and design is really comfortable to wear on cold and any unfavorable weather. Spend some time to read out the details. I am sure you will be fan of this jacket.
Front of Biker Jacket:
First of all I will not forget to mention that this jacket is made up of pure leather. You can get Black Motorcycle Racer Jacket in the leather of your choice. Jacket possess double stitching on all around, it has increase its worth as well as life of the jacket. Amazingly there is the zipper closure to fasten the jacket.
Furthermore there are two zipper pockets on the front, 2 on sides and two are present on inner sides. Beautiful leather straps are hanging with zips of the pockets. You can keep a lot of necessary gadgets in the pockets while racing or traveling.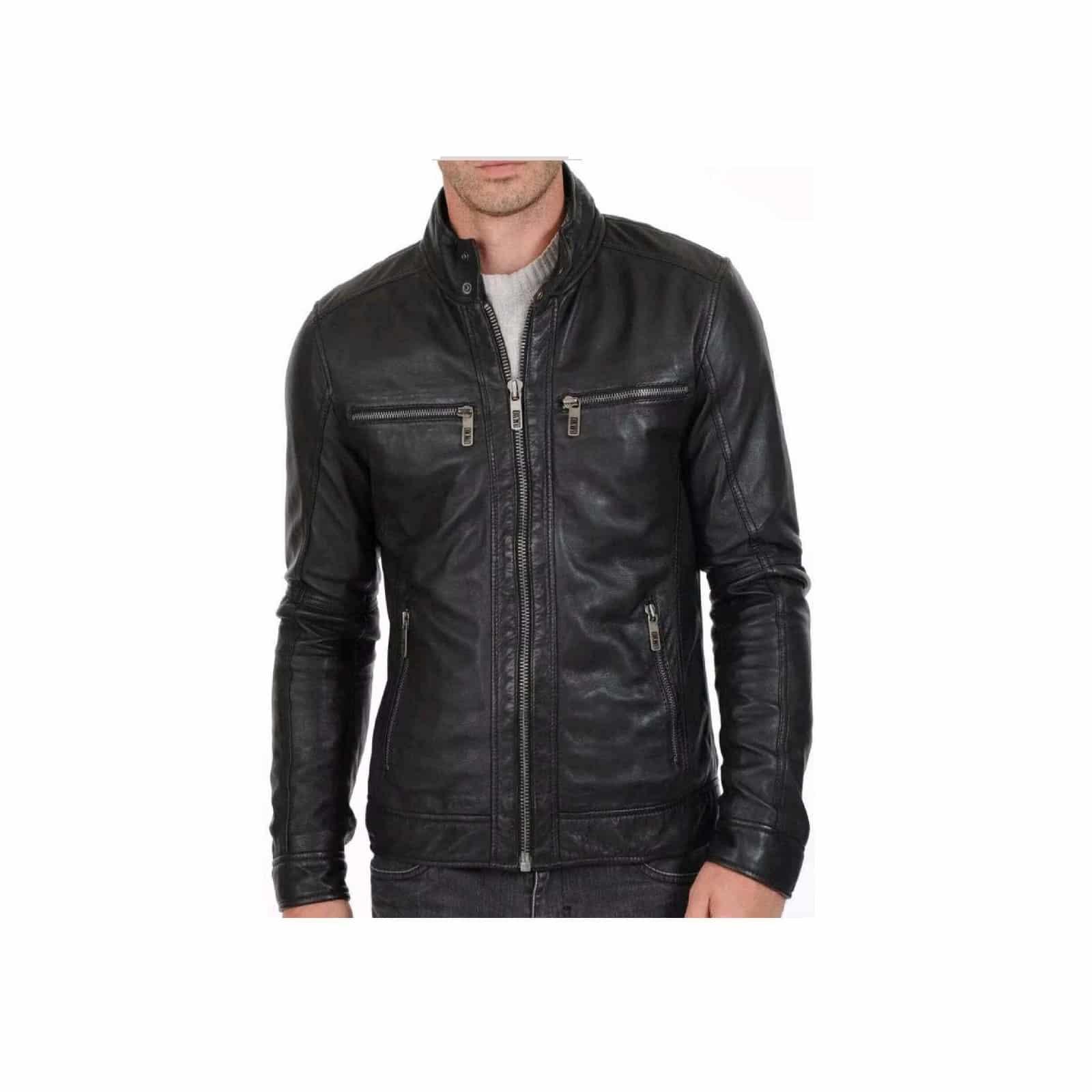 Collar and Sleeves of Biker Jacket:
Amazingly collar of Black Motorcycle Racer Jacket has beautiful stitching and zipper closure to fasten it. It is small and modest. Sleeves of the jacket are long as traditional jackets. Amazingly sleeves are followed by the zipper closure at cuffs. This closure used for the proper adjustment.
Back of Biker Jacket:
Alright…… Now I have to tell you about the back side of the jacket. Beautiful and durable stitched has been used at the back side. Designers have stitched the jacket with duel stitching and making styles with stitching. All the parts of the jacket are perfect to make it classic product.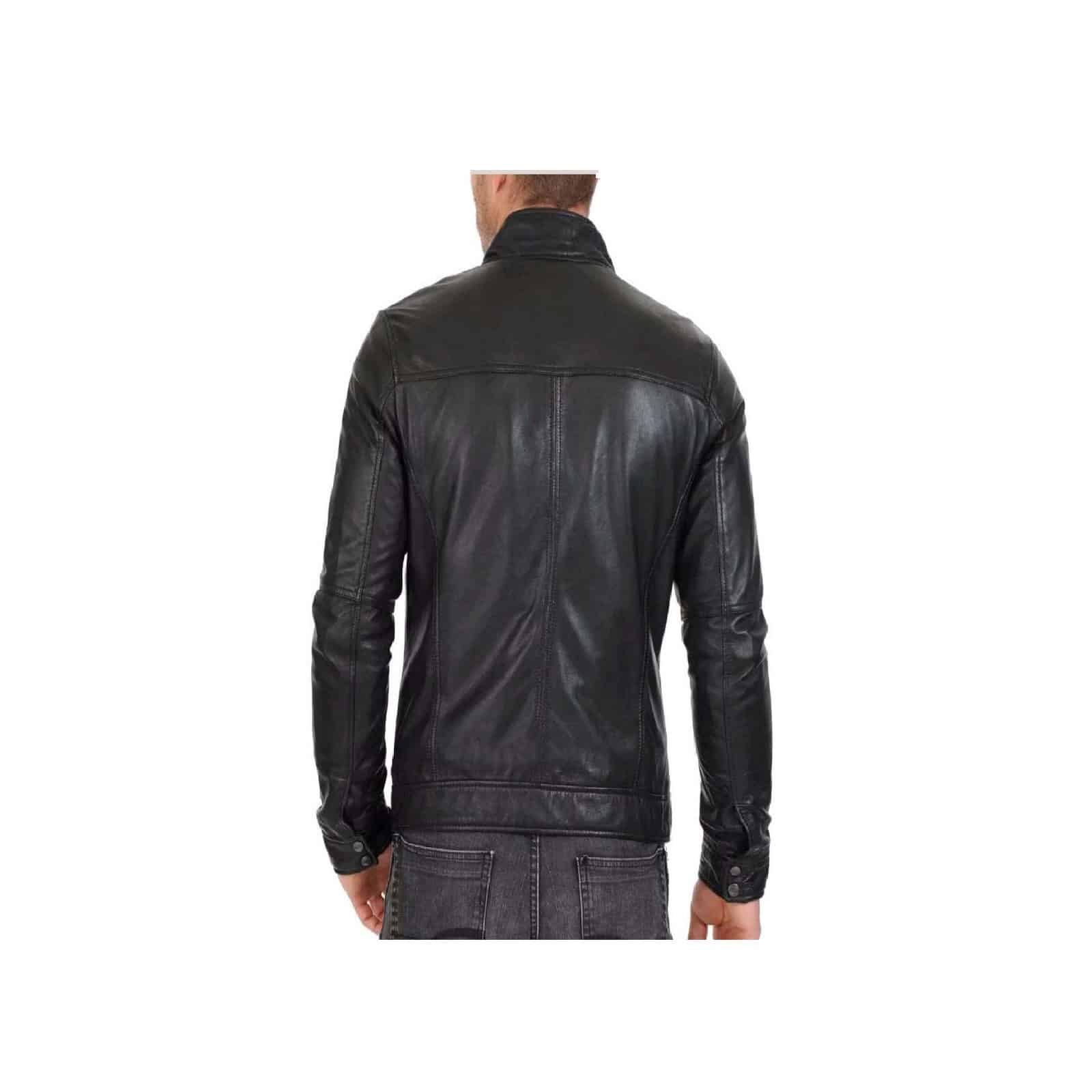 You can buy the jacket at affordable price form our store. We are selling Quality Products. In the case of any problem let us know on [email protected].
You may also like Black Handmade Utility Denim Shorts Mens Kilt