Scottish Tactical Duty Kilt
This is a stylish dress men kilt which our senior manufacturers have made with the best quality of cotton. We have made this unique khaki stylish men kilt with premium material and with premium embroidery work. Our experienced staffs always make fresh handmade garments for our valued customers. This unique style khaki stylish dress men kilt has manufactured according to the requirement of the clients. 
Precious stuffs in this khaki brown man kilt are metal buttons, metal studs, storage pockets, straps with buttons, metal O rings and metal holes. This stylish dress men kilt is dyed with a khaki and brown color which is the default color for customers. This unique style khaki brown dress kilt is not less than the great gift for the modern stuff lovers.
A customized and the hand tailored unique style man kilt in which we have included important things which attract the viewers. This awesome stylish dress kilt has been available for you at an affordable price, so buy now and rock!.
Best Quality Material
Our team of makers has maintained the quality in our products and these garments are appreciated all over the world. They have used the best grade raw cotton material for making these awesome goods.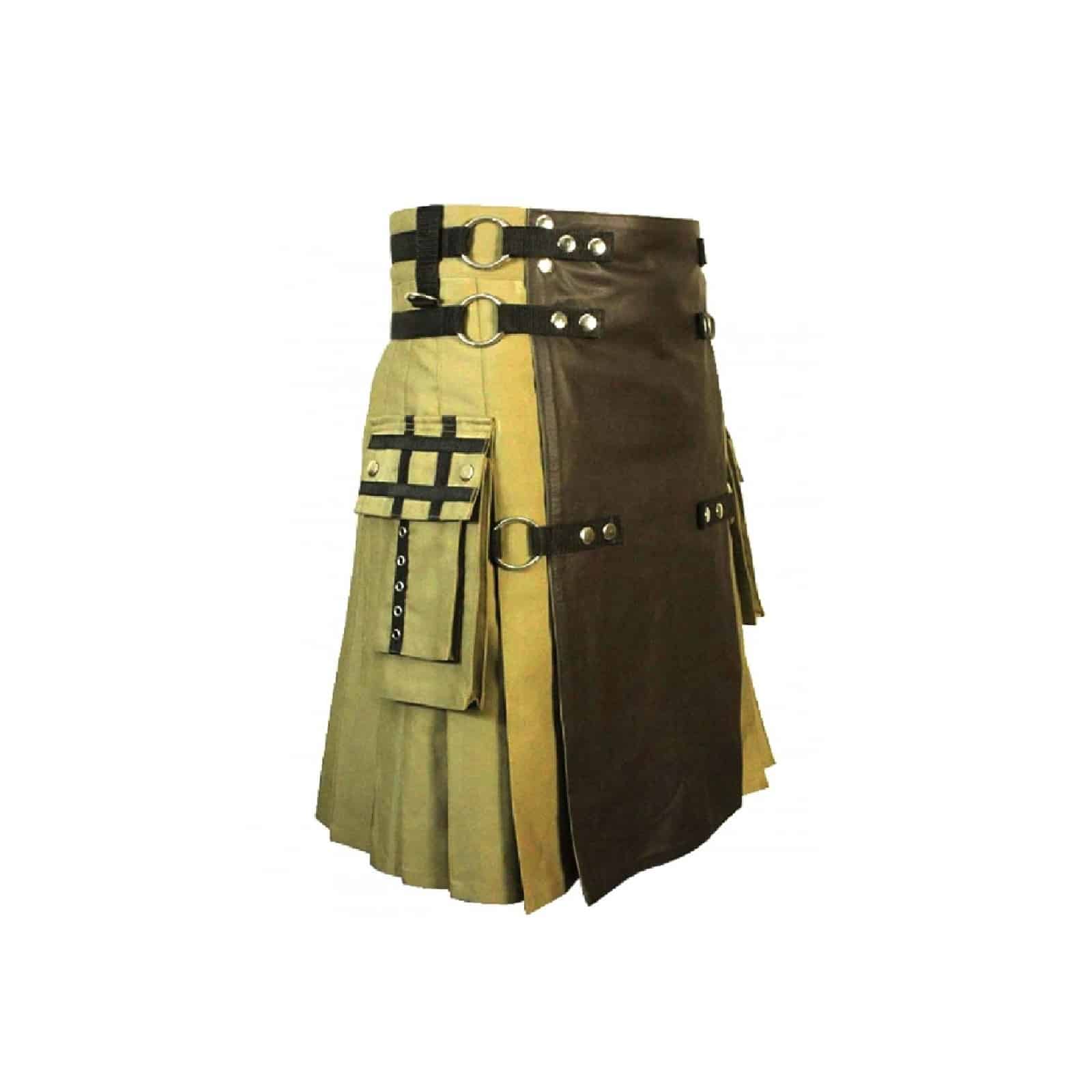 Custom Made Kilt
As we have mentioned above, this Scottish Mens Tactical Duty Kilt has made in khaki brown color. Our workers are capable of making any changes in the khaki stylish dress men kilt.

Pockets
Cargo pockets are the most vital part of every garment goods such as shorts, trousers, coats etc. With the help of these cargo pockets, you can store all daily things. These items includes as screw drivers, wallet, mobiles, USB device, and car keys. Our kilt makers have also included premium pockets for our kilt lovers with this khaki stylish dress kilt.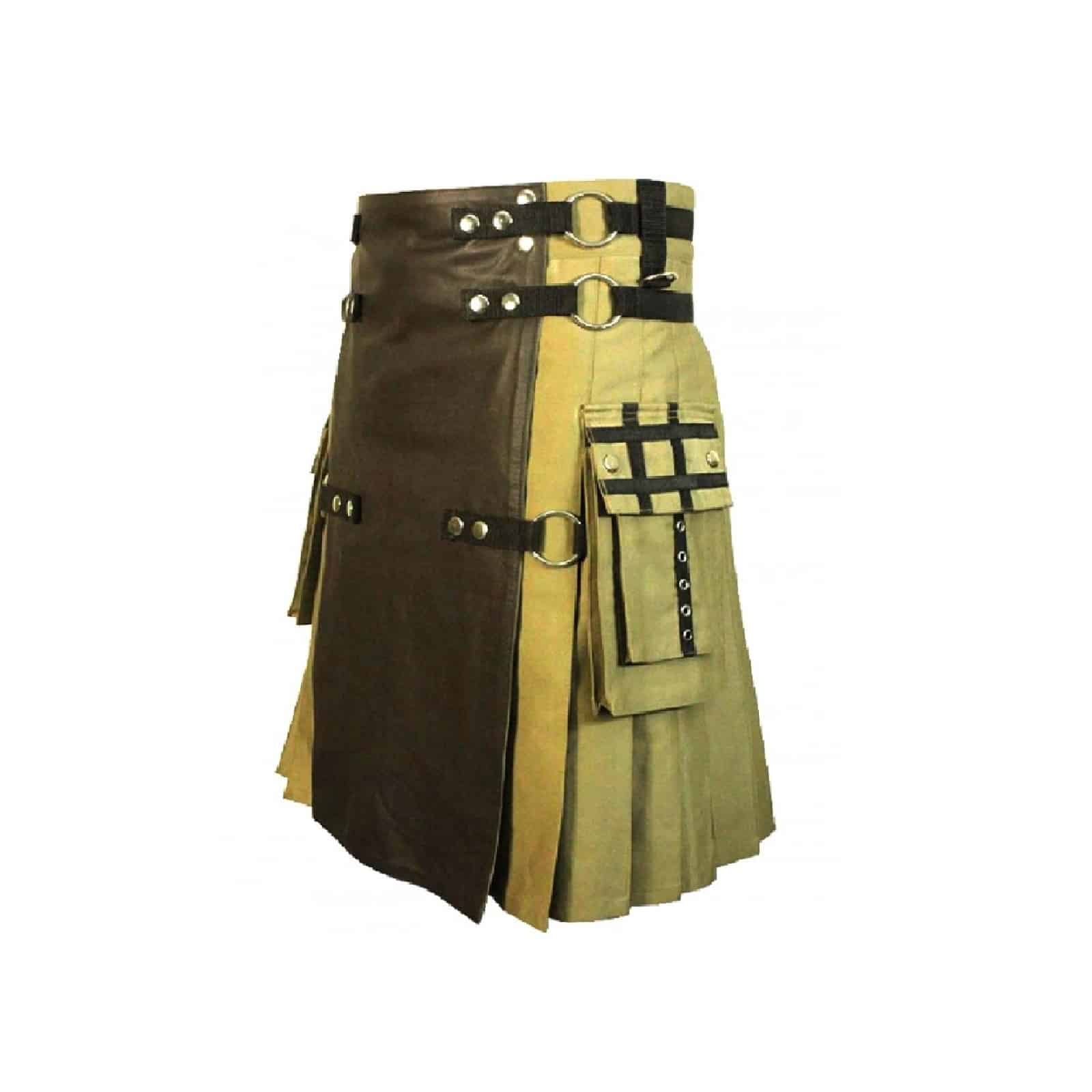 Premium Work
We have done premium work which makes this unique stylish dress kilt more eye catching to the kilt lovers. The eye catching premium work which we have included are designer metal buttons, straps with metal buttons, decorated holes, metal O rings and premium storage pockets make this Scottish Mens Tactical Duty Kilt more stunning than another style of khaki kilts.
Multi-Event Kilt
Scottish Tactical Duty Kilt is designed not only for stylish people, but normal man can also wear this utility style kilt at any event or place such as universities, at weddings, at parties etc, which suits your style. Moreover, with purple, navy, or khaki color shirt, you look adorable.
Better Price
This unique style khaki dress men kilt sells at a great price for utility lovers, so you can buy this beautiful utility kilt at a budgeted price.
For any query or suggestion feel free to contact us at [email protected]
You may also like Black Handmade Utility Denim Kilt