Scottish Mens Highland Utility Kilt
Scottish Utility Cotton Drill Sport Kilts comes up from cotton material in Khaki & Green color combination. This Scottish Kilt For Sale has amazing Front penal with Cross. This cross completely changes the look and style of this kilt and it attracts the kilt lovers towards it due of its uniqueness.
In addition to this there are two flap pockets included in kilt with antique metal buttons and fittings. Furthermore one antique metal buckle is present with the kilt for better fitting.
Buttons and 4 internal studs are also present with the Scottish Kilt For Sale. We have put chains on back to give it fashion look. Men can buy and wear this kilt with class.
Pleats on back are full sewed. Scottish Mens Highland Utility Kilt is the mixture of cotton stuff to make it comfortable and easy clothing. Shop now this kilt and show your style and make your look classic.
Features of Sport Kilts:
Front Penal With Cross
Chrome Stars On Pockets
Fully Sewn Pleats
Two flap Pockets With Antique Metal Buttons And Fittings
One Antique Metal Buckle & Internal Studs
Easy to Maintain, Affordable and Durable
Design of Sport Kilts:
Let's talk about the design of kilt. We need to display image with description for your ease to get detail of quality, material and features.
Front of Sports Cotton Drill Kilt:
Kilt is unique from other kilts so it is important to describe about the each part of the kilt thoroughly. There is a cross on the front of the kilt and it has made the kilt just amazing. Front side of Scottish Mens Highland Utility Kilt is quite adorable. Two decorative buttons used on the belt area and on the edges of the both sides of the kilt.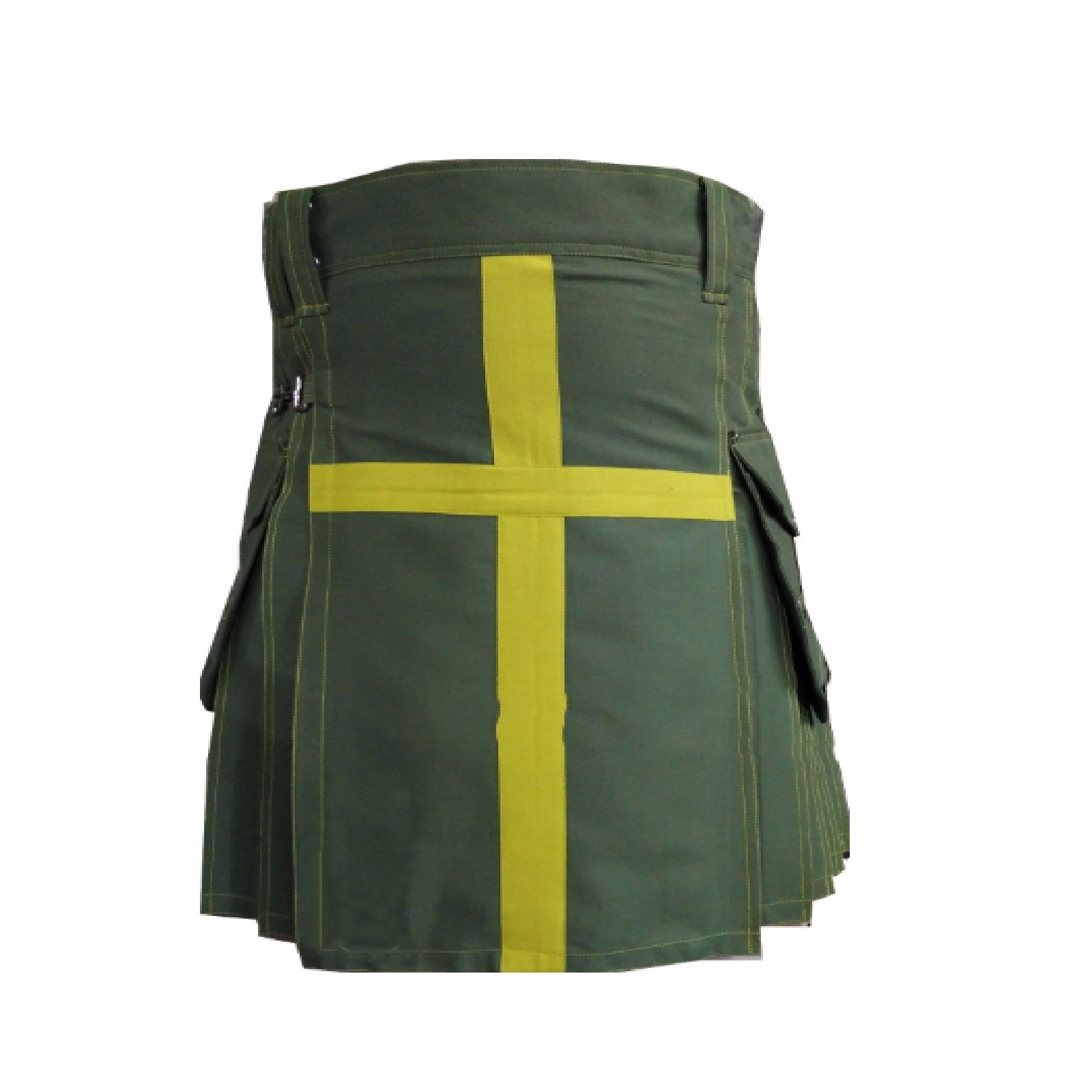 Pockets of Sports Cotton Drill Kilt:
Turn on the pockets. Kilt has 2 flap pockets designed with antique metal buttons and fittings. These flap pockets permit you space to store your stuff. As well as chrome stars used on pockets for decoration.
Pleats of Sports Cotton Drill Kilt:
I would like to tell you about the pleats that sewn with full sewing on back. You can request for any specific depth of the pleats for better fitting and hanging.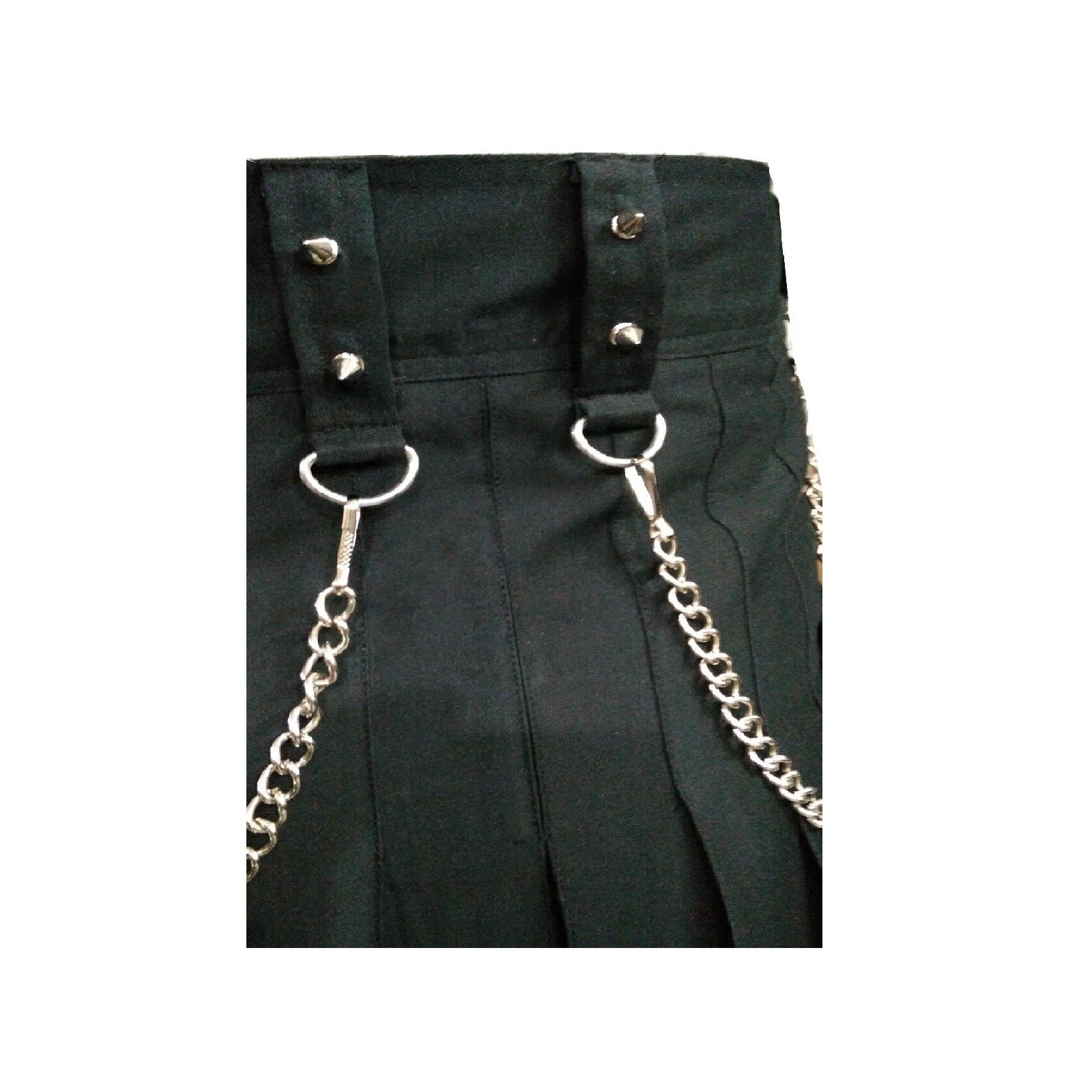 If you find any problem while shopping us then contact us at [email protected]. Hey! Thank you for visiting. It's pleasure to see you at here.
You may also like New Handmade Craftsman Utility White Color Dress Kilt