Scottish Handmade Prince Charlie Jacket
If you are looking for comfortable and adorable jacket then try our Black Prince Charlie Jacket for sure. It is the blend of 100% vicuna wool to provide ultimate comfort to the wearer. People who are highland lovers must praise this traditional jacket with great quality.
Furthermore if you want to bring comforts in your dressing then don't miss this jacket. You can wear it on any formal and informal event. It will grab the attention of your loved one to the great extent. Designers have added shining lining to make it more attractive and classy.
Stay with me for a short while to look upon the features of this awesome jacket.
Features of Prince Charlie Jacket:
Premium and 100% Pure Vicuna
Thistle Buttons Covering
Traditional Touch Jacket
Suitable for formal and casual events
Adorable Decoration on Shoulders
Custom Jacket
All Sizes are Available
Variety of Colors are available
Design of Prince Charlie Jacket:
I am sure you have enjoyed all the features. Here I will elaborate about the complete design of the jacket. Amazingly I will display images of each part too; you will say "incredible" for sure.
Front of Prince Charlie Jacket:
In the first place, let's start to discuss about the front side of Scottish Handmade Prince Charlie Jacket. Alright…. It is manufactured with premium quality wool and highly comfortable. Secondly it has stylish cut. Jacket comes with waistcoat too, you can order for it separately. Waistcoat also possesses lining with shiny buttons.
Our professional designers have added adorable coating with silver thistle buttons on both sides of the jacket. 6 buttons are present on both sides of jacket in the pair of three.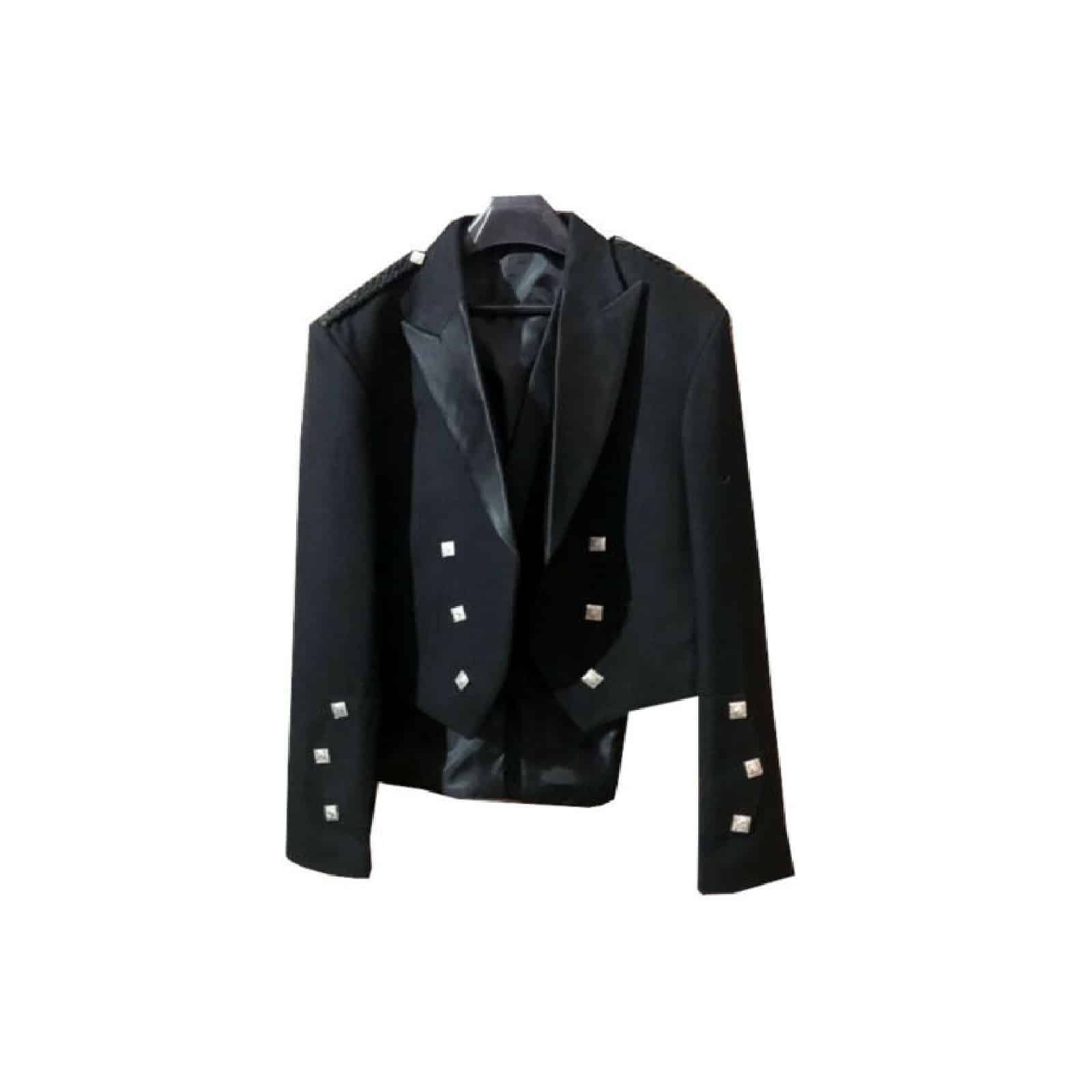 Shoulders and Sleeves of Prince Charlie Jacket:
In the second and third part I will talk about the sleeves and shoulders of this worthy jacket. Shoulders of the jacket are perfectly stitched and have designing with delicate ribbons.
Thistle buttons is also present on the ribbon to make it more elegant. Furthermore, sleeves are long as like traditional product. Stitching of the cuffs is mark able; three thistle buttons are present on both cuffs as matching with front.
Back of Prince Charlie Jacket:
In the last, don't miss the details of last back side of Scottish Handmade Prince Charlie Jacket. It has pretty style. Silver thistle buttons are also decorated to increase the worth of jacket and to make it attractive. All in all, this jacket is just fascinating.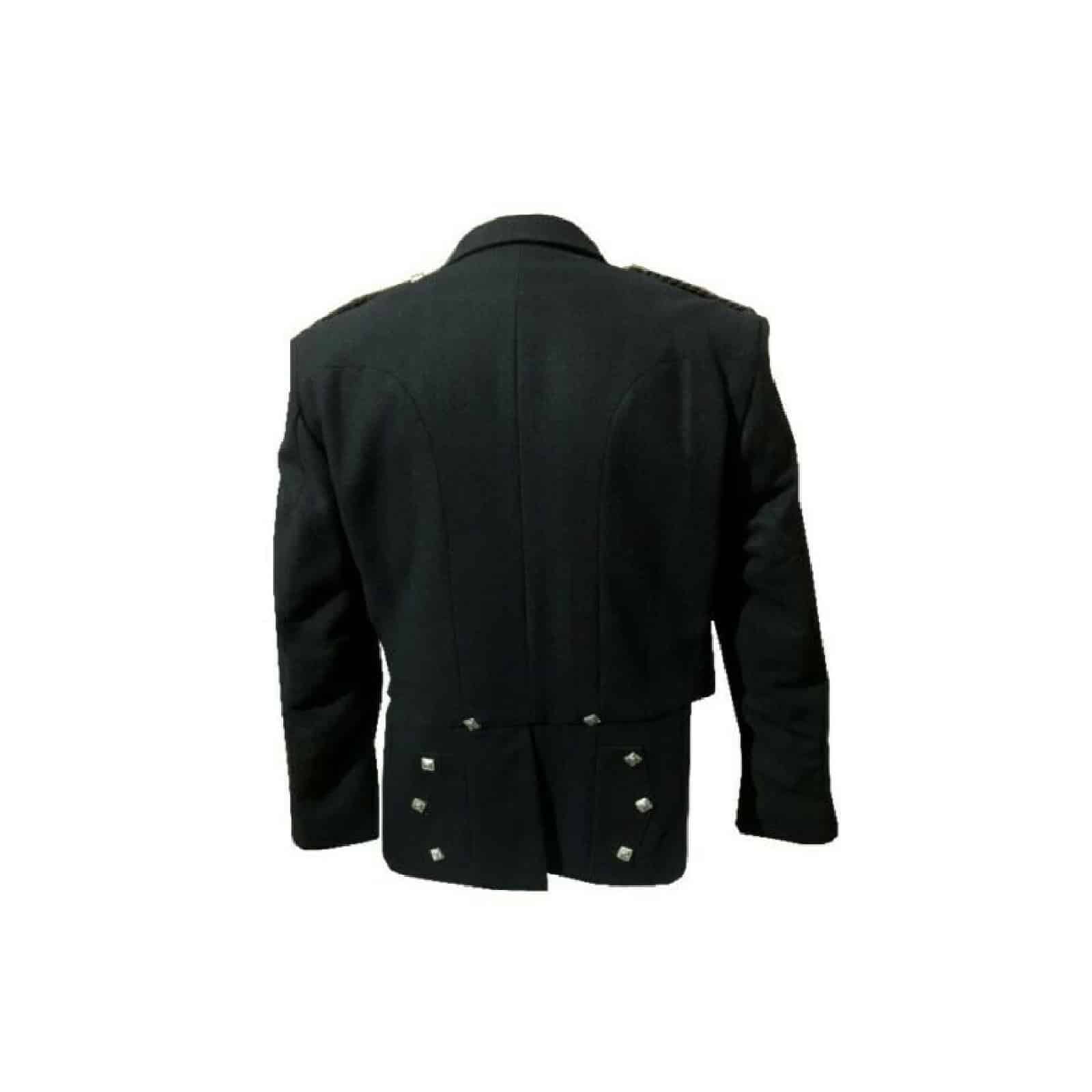 Don't miss to wear this jacket on parties and formal events. Follow our size guide to place exact order. All highland jackets are available at affordable price. Buy now and enjoy super offers.
For any query or suggestion feel free to contact us at [email protected]
You may also like New Leather Autumn Jacket Womens V-Neckline