Military Red Doublet Jacket
New Design Military Red Doublet Marching Band Jackets is new and stylish jacket of our store. As you know that doublet jacket are made up with premium quality pure material for professional drummer.
Now I am here with beautiful Military Red Doublet Jacket which possesses green contrast sleeves. Amazingly our all products are manufacturing with standard and quality material. You will love to wear jacket of our store. Jacket possesses closure with 8 buttons and golden braiding. In addition there is extra guard closure is present which is elective.
Furthermore silk lining is other amazing feature. All type of jackets are available at an affordable price. Visit our store and order now. You will enjoy our super deals. Read out the amazing features of this jacket.
Features of the Red Doublet:
Full Custom Made Doublet
Two Toned Doublet Red and Yellow
Manufactured with Pure Material (Customer's Selection)
Finishing with golden Thistle Buttons
Front Closure with 8 Buttons
Elective Protector Closure
Full Lined with Silk
Braid is Golden
Piping is White
Padded Shoulders
Standard Collar
Modest Shoulder Shells
Design of Red Doublet:
Let's have a look on the complete design of the jacket. In addition to this, I will show you beautiful images of each part of jacket. Let's enjoy complete design of jacket with colorful images.
Front of Red Doublet:
In the first place, I will tell you about the stunning front of Military Red Doublet Jacket. First of all collar of the jacket is of 2 inches like standard stitching. Furthermore green contrast fabric is used on collar to make it classy. In the second place, it has beautiful closure with 8 golden thistle buttons.
Amazingly designers are stitching this jacket with silk lining and golden braiding work is present on complete jacket. Stylish braiding is also available at the helm of this jacket. Moreover golden thistle buttons are used in finishing process. All in all, style, fabric, designing material and stitching of the front side is awesome.
Shoulders and Sleeves of Red Doublet:
In the second place, I will mention about the sophisticates sleeves and shoulder of this jacket. Sleeves are long and stylish. Cuffs of the jacket are green and stunning. Same golden braiding and finishing of golden thistle buttons is present on cuffs to make them modest. Shoulders of the jacket are padded. Furthermore stylish removable shoulder shells are the part of shoulders. Amazingly you can remove these shells as per your need.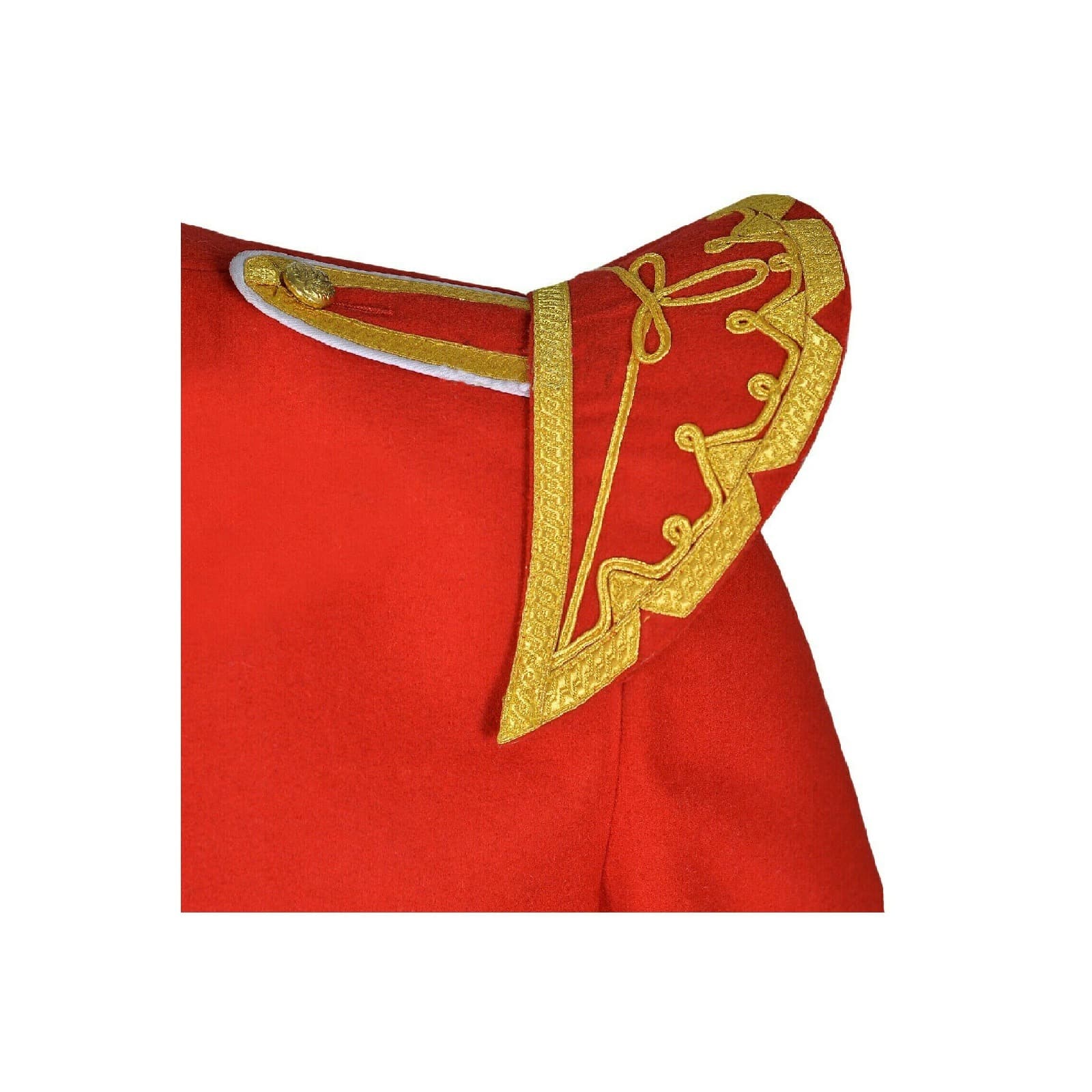 Back of Red Doublet:
Back side of the jacket possesses adorable stitching. It will provide you ultimate comforts. To summarize, jacket has stunning and amazing features. It is best gift for drummers.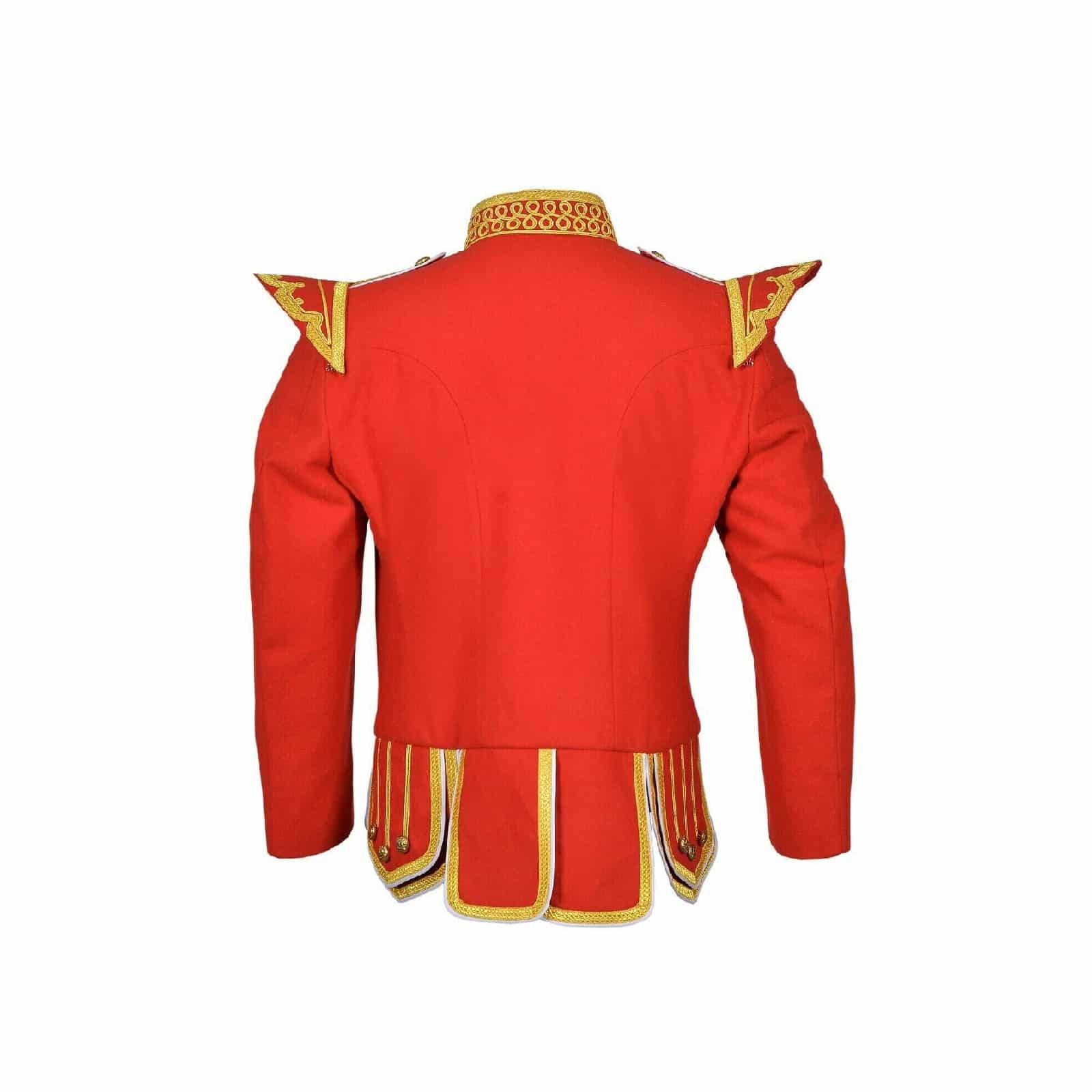 I am sure you have enjoyed all details of features and design. We have great variety of Marching Band Jackets in our store. Check out our great collection and place your order by following our size chart. In the case of any problem let us know on [email protected].
You may also like Brand New Piper Drummer Tunic Doublet Blue Pipe Band Jacket