Mens Leather Biker Jacket
Check out the worthy details of Mens Stylish Leather Motorcycle Jackets. Leather Costs are best clothing to wear in cold weather and for bikers. This is the modest and new basic coat for modern men. Amazingly you can wear it on your special events too.
First of all it is manufactured with Pure Leather of Sheep (Cowhide and Buffalo). You can get it in the leather of your choice.
Coat has sophisticated look with zipper closure at front. You can close the coat during racing and to keep warm. Furthermore it has stylish collar with button closure.
In addition zipper pocket is present on the upper side of Mens Leather Biker Jacket. Designers have stitched this jacket with dual stitching to make it strong, durable and worthy.
Here I am going to tell you amazing features of this adorable Leather Motorcycle Jackets. You will entertain for sure.
Features of Leather Coats:
Pure Leather Material
Stylish Collar with Button Closure
Zip closing on front
Zipper Pocket on upper side
Narrow Sleeves
Dual Stitching
Button Closure at Cuffs
Available in Black and Brown Colors
Available in all Sizes
Full Custom Made Coat
Design of Leather Coats:
There is no doubt that design of this coat is really admirable. I just need your short time to tell you about the design of the coat with images. Have a look.
Front of Leather Coats:
Let's start from the front side of Mens Leather Biker Jacket. Amazingly It has adorable construction and available in beautiful colors like black and brown. Jacket is stitched with pure leather and beautiful fitting. Jacket possesses stylish collar with button closure.
Furthermore YKK zipper closure is present from start to end of the jacket. You can close the zip during racing and in cold weather to keep your body warm. Modest style of zip is present on the upper side of the Leather Motorcycle Jackets. It is giving elegant look the jacket.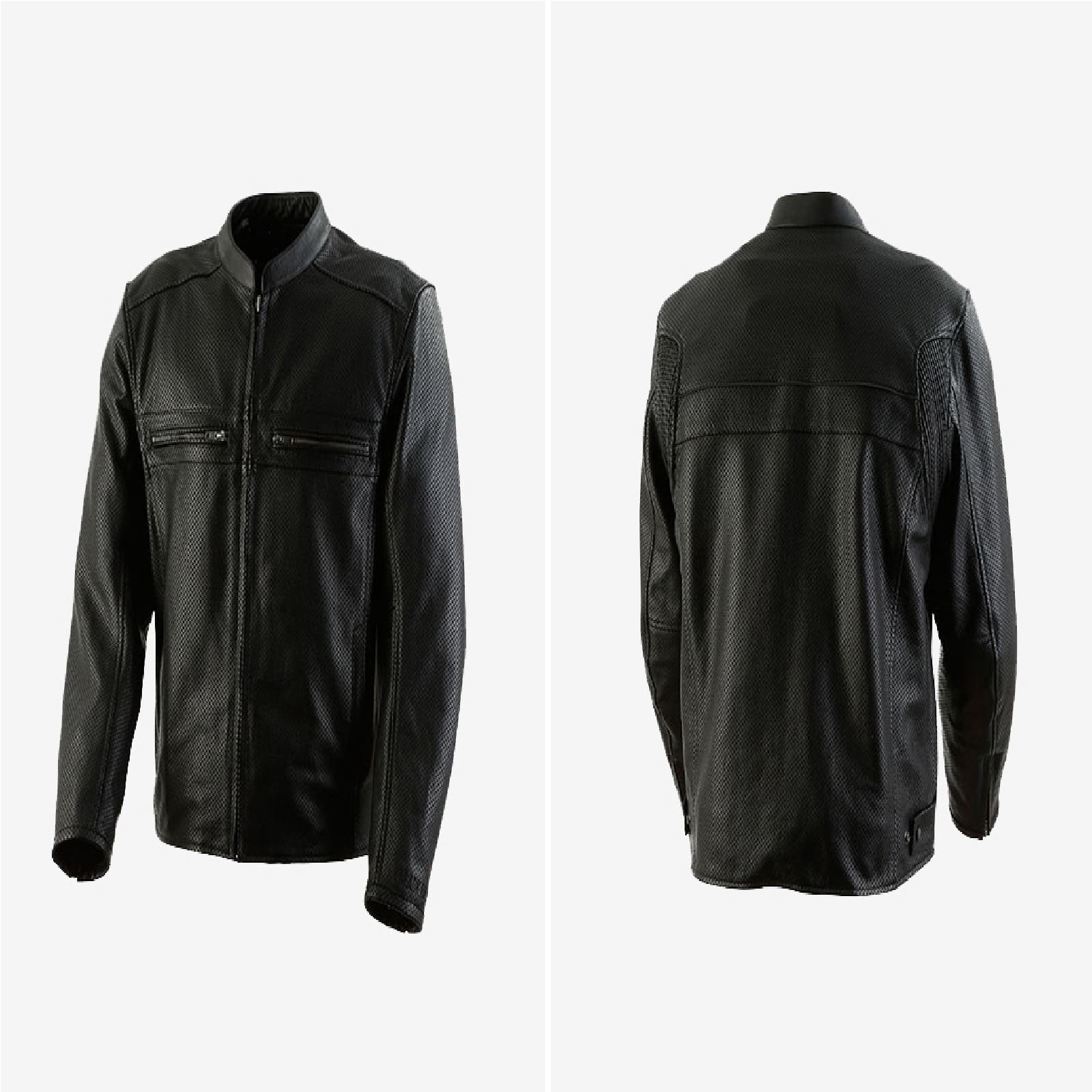 Sleeves of Leather Coats:
Sleeves of leather coats are narrow and long. These sleeves are according to the traditional style clothing. Amazingly sleeves are enhancing the beauty and attraction of the jacket to the great extent.
Back of Leather Coats:
Back side of the jacket is simple and adorable. It is stitched with dual stitching which has made it durable product.
All these details are worthy to know about this jacket in detail. We have great collection of jackets with premium quality material. In addition all variety of jackets is available at affordable price. In the case of any problem let us know on [email protected].
You may also like New Stylish White Scottish Highland Dress Gothic Kilt