Decent Green Army Kilt
This is a  precious military Green Army Kilt which is the best among a wide range of camo utility kilts which you have found in local markets. Our trained staffs work day and night in order to make this military army Camo kilt. We have dyed this kilt in an army green color which is the attractive color for soldiers and army staff lovers. Our kilt experts have added such a marvelous features like premium small holes, d-rings, green belt loops, precious metal buttons, Removable storage pockets, etc.

This is a stylish camo kilt for modern men, which has been prepared with the original cotton material. The durable and best buy army camo kilt which we have made with real materials and premium metals. A custom design kilt, and our experts can adjust this kilt according to your ordered size, so any age man can wear this Green Army Kilt.
Best Quality Material
This is not an ordinary camo military kilt because we have designed this kilt with premium material and adding premium metals to make it better than other camo kilts. We have used the fined cotton material and we have used full quantity of material in this product to make it more durable.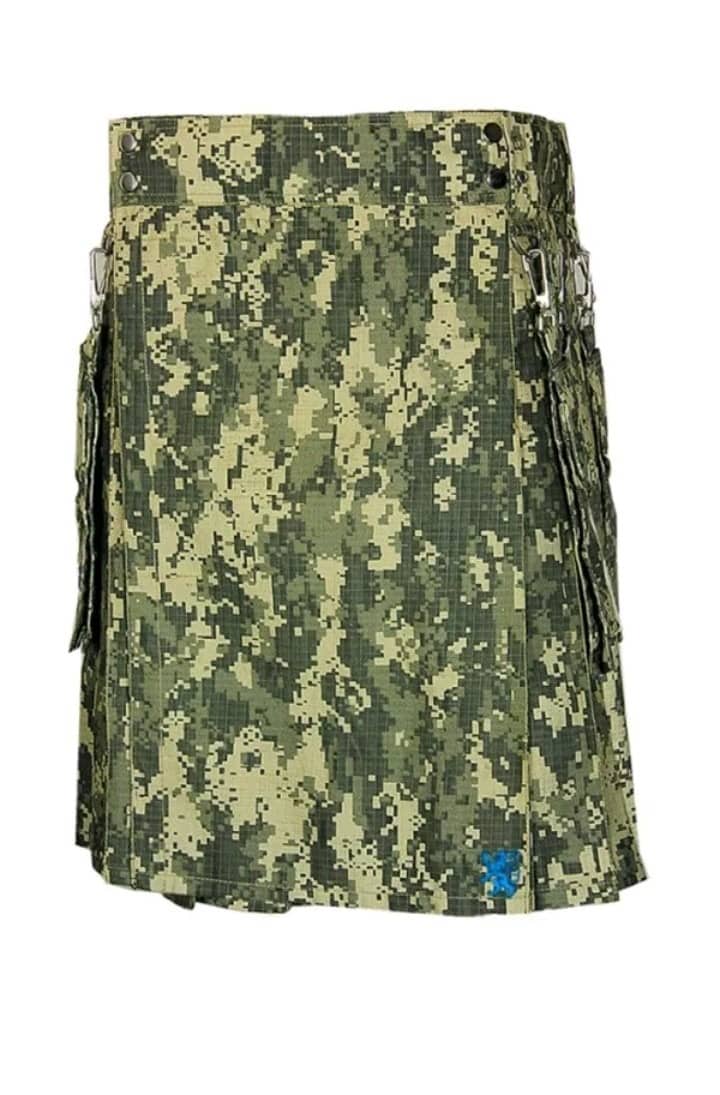 Custom Made Kilt
As we mentioned above, this is a custom design Decent Green Army Kilt which is made in army green color and our efficient staff laborers can change its color, length and waist size according to your requirement.

Belt Loops
The belt loops are the key element in every wear such as pants, trousers, jackets and kilts because it gives you a comfortable fit. We have also added wide belt loops with d-rings for you to attach small items.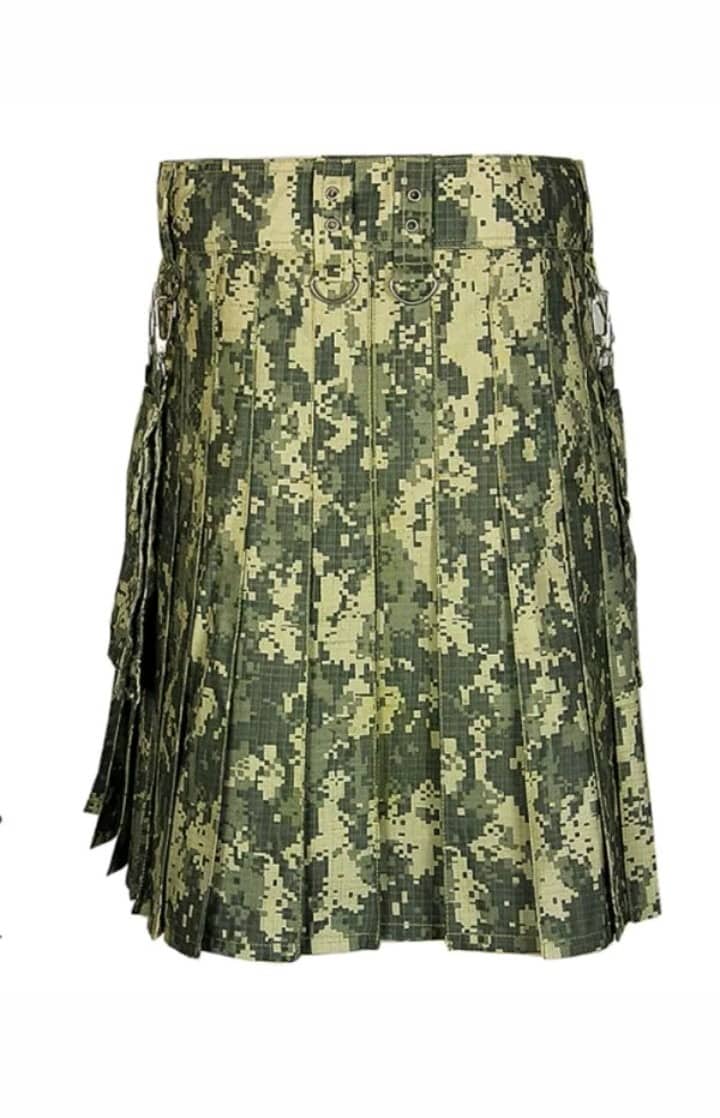 Pockets
Large removable pockets have been attached with this Decent Green Army Kilt. You can remove these beautiful pockets by using hooks; we also decorate the pockets with antique metals such as d-rings and beautiful buttons. Pistols, walkie talkies, mobile phones and other military weapons can be stored in these pockets.

Precious Metals
We have beautified this camo military soldier kilt with precious metals. These includes buttons, studs, d-rings, small decorated holes, hooks, etc. The buttons which have used in this kilt are made of the finest quality metals. We have included belt loops with small metal holes which look awesome.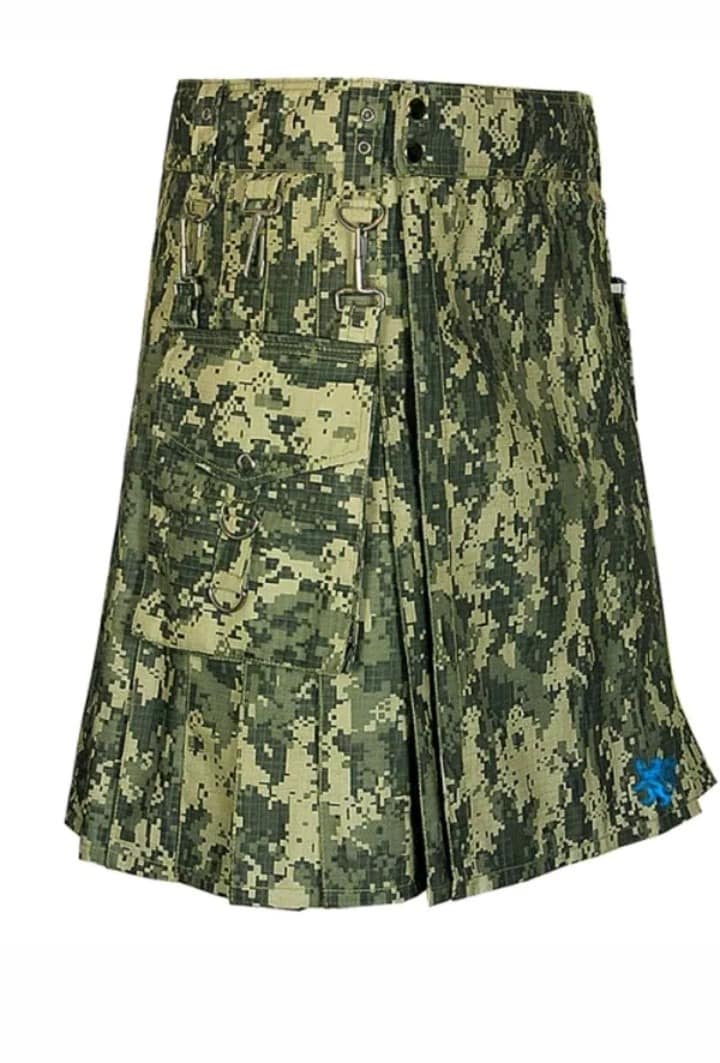 Multi-Event Kilt
Although this is specially designed for every type of men. A normal man can also wear this military soldier kilt. It is a modern army camo kilt which can be worn at any place.

Better Price
We are selling this precious camo Green Army Kilt at the minimum price, so buy this military kilt and enjoy.
You may also like Scottish Two Toned Men Black & Blue Kilt